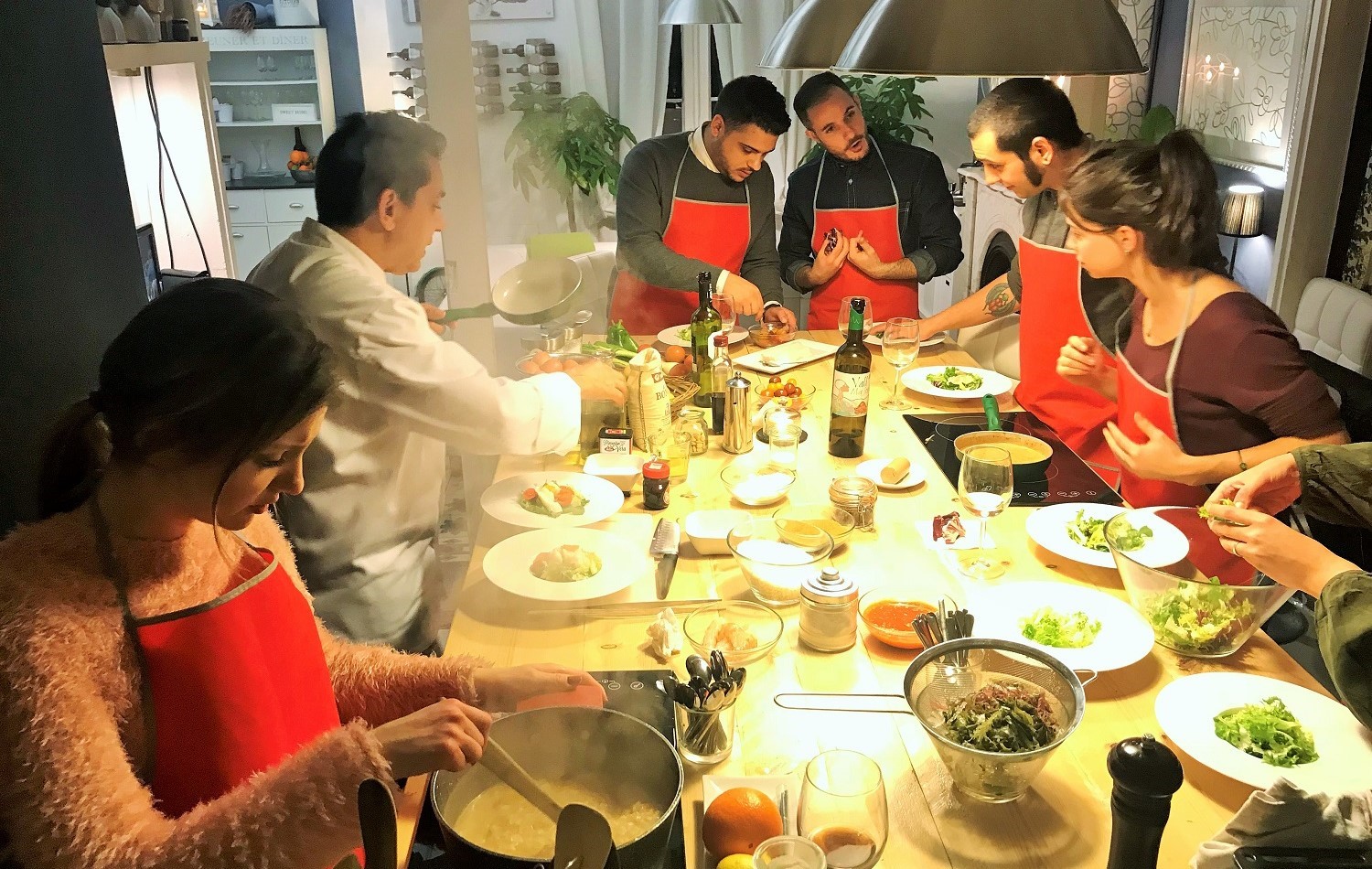 Team Building & Coaching
The training is designed to do it as a team, promoting and discovering necessary and useful values that you can apply in your day by day. With a duration of three hours, our workshop is the development of a gourmet menu and it's tasting, as a lunch or dinner, as a team, encouraging the participation of each member and the consciousness of collective work, through creativity , excellence, perseverance or expression.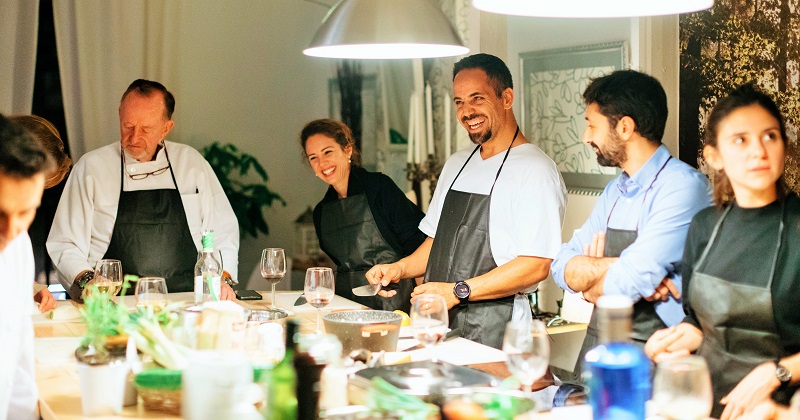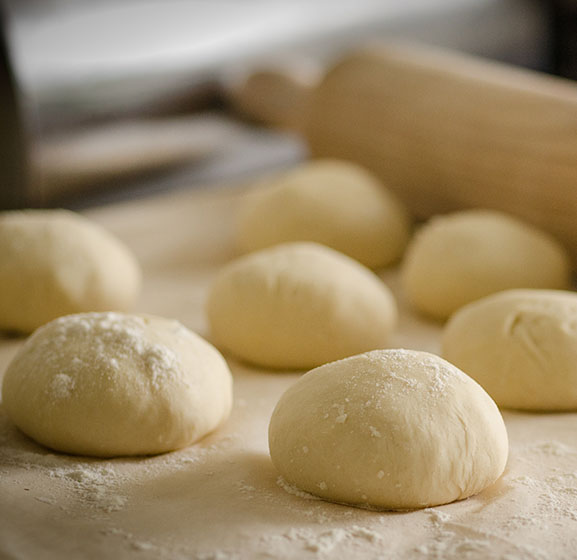 Coaching workshops of values
Red-handed. We discovered while cooking values needed to lead a successful life.
Working with excellence. It gives us the satisfaction of having given the maximum of ourselves.
Patience. Respect due time each process to get the best of each project.
Perseverance and effort. Practice makes experience, and experience, excellence.
Humility. Everyone should keep in mind what their limitations are. That gives us the ability to learn and grow.
Developing creativity. It allows us to create our own resources to obstacles.
The expression. The importance of what we transmit on our verbal and body language in any sphere of life.
Business meetings
Just Royal Bcn is a private space, which by its location in the heart of Barcelona, Placa Reial, facilities and environment, is an ideal place for business meetings, events and showroom. We also offer an impeccable catering service, private lunches or dinners. Contact us for more information, and we will send you a proposal that suits your needs.
COCKTAIL MENUS   |   BANQUET MENUS